The Stoaker Room Catering – by Wild Earth
Thought wine barrels were only for wine? The Stoaker Room Catering – by Wild Earth is a truly unique gourmet experience, showcasing the very best in fresh New Zealand cuisine, prepared in our renowned Stoakers (our French oak Pinot Noir wine barrel cookers) invented by the founder Quintin Quider.
Wild Earth offers a food and wine experience, creating dishes expertly matched with our award winning wines, and served in a rustic way, using schist plates, wine barrel oak staves as platters, paua shells and finishing off your Central Otago experience with wild thyme and other herbs. Our menu is largely gluten free and is usually a mix of wild and traditional food that can be tailored to your cultural or dietary requirements.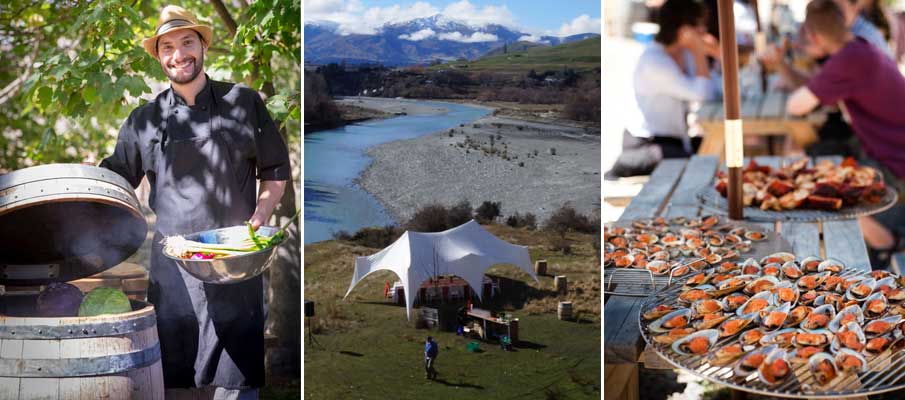 The amazing textures and flavours of food cooked in our barrel, the Stoaker, along with our professional and friendly team ensure your day will be a memorable one. The menu and catering costs are structured and personalised to suit your needs. Our checklist includes all necessary items to service your function. Anything that may be required beyond service and food can be organized for you by us as we work with some excellent local contractors.
Enquire now – and book a very special wine and food occasion at home with a private chef, at the office, corporate catering or a wilderness wedding in your favourite New Zealand landscape.