Our Story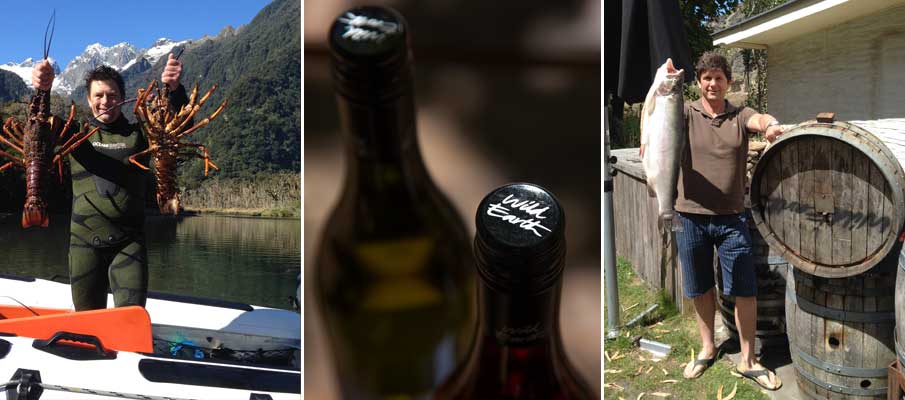 Wild Earth's Quintin Quider – founder & director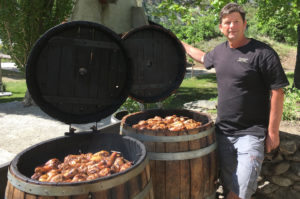 It was the sea and not the land that originally lured Wild Earth Wines and Stoaker Room owner Quintin Quider to New Zealand. Being a commercial diver, he fell in love with the South Island's rugged landscape, but most of all with its people, which inspired the move from South California to Stewart Island.
Food and wine were always a passion, so developing a bond with Central Otago Pinot Noir was an easy, natural, next step. After a series of ear problems Quintin decided to hang up his wetsuit and begin his next journey, Wild Earth Wines.
Soon afterwards Quintin invented the "The Stoaker", entertaining friends, cooking freshly caught trout and wild game along the banks of the Kawarau River. Now, we would love you to be part of our next adventure; The Stoaker Room Bistro and Bar. Come and savour the relaxed ambience, while enjoying great food and wine, simply crafted for sharing with friends.
Food & wine simply made for you
Born from the rugged Central Otago landscape, Wild Earth embraces New Zealand pioneering spirit. Our production methods are an honest expression of the land and our unique food & wine experience remains true to its roots in this welcoming country. We live for the journey, sharing stories that enrich lives, making new friends along the way. Our creativity drives us forward and we strive to be an inspiration to everyone who knows us.