Our Wine
It's Pinot Noir, it's New Zealand, it's Central Otago, it's food, it's all about you and it's totally unique. It's Wild Sophistication!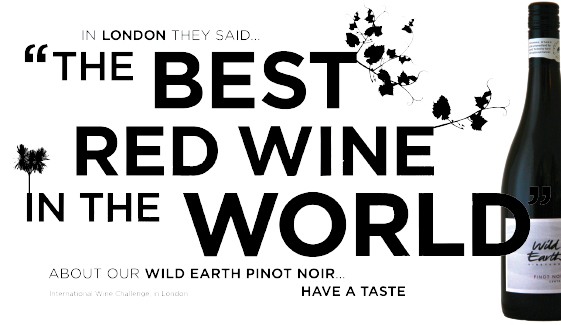 Just like the many other wineries of the pristine areas of Central Otago, our pride and passion is our Pinot. Our clay, schist, silty loam soils and alpine climate produce a wine that is one of a kind. Each year the precious terroir gives us luscious bunches of Pinot pleasure. With each exciting vintage we are blessed with a new understanding, as caretakers of this land. We are a boutique family owned winery who produce award winning Pinot Noir and also some wonderful examples of aromatic Pinot Gris, sweet and dry style Rieslings and beautiful Pinot Noir Rosé and we are now onto our fourth Chardonnay vintage! We only use French oak for barrel maturation.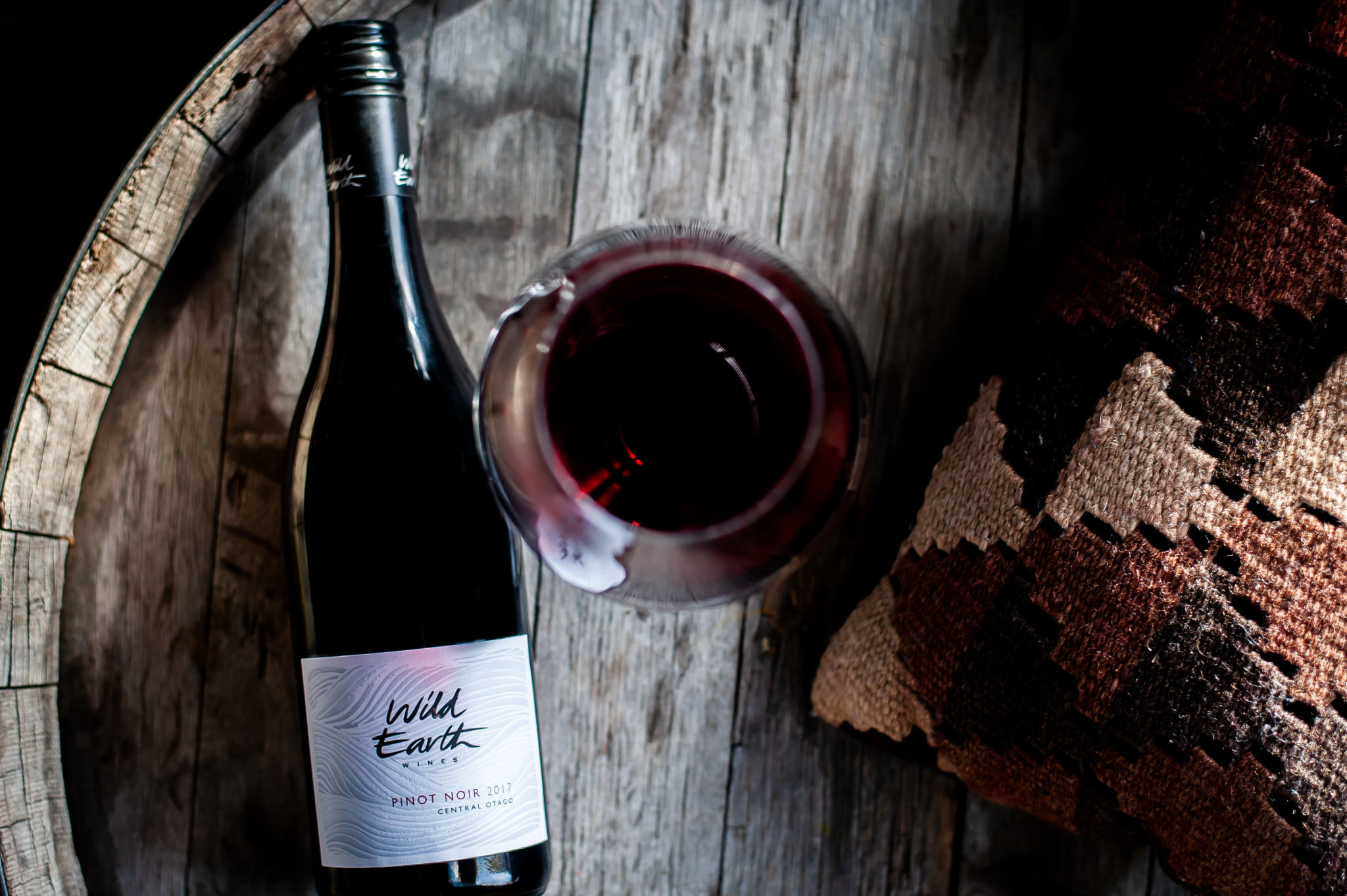 2004 was our first vintage but it was not until 2008 that the world started seeing us on the Pinot map and people started getting excited about their next glass of our mouth watering Pinot. The 2006 vintage Wild Earth Pinot Noir was awarded the Trophy for Best Red Wine and Champion Pinot Noir at the world's largest wine competition: The International Wine Challenge in London. These awards, along with five other trophies that same year were the beginning of a string of gold medals for every vintage since. To date our Pinot Noirs received 13 Trophies, 44 gold medals and multiple five star ratings, most recently a Pinot Noir Trophy and Champion Wine of the Show at the New Zealand International Wine Show 2022. Something that we are really proud of and further testament to the wonderful terroir and our winemaking philosophies.
Since 2015 our wines are being made by Jen Parr, an Oregon native and graduate of Stanford University. Jen has a depth of international winemaking experience including in the USA, France, South Africa and Australia. She has completed 19 harvests in NZ and is approaching 32 vintages overall. Jen loves to share her tremendous passion for wine and winemaking, teaching others about wine and its endless potential for enjoyment. She is an accomplished Wine Judge and is very active in the local wine industry. On top of that, Jen was awarded NZ Winemaker of the Year 2020 by Gourmet Traveller WINE. We are thrilled to have her as our winemaker.